Every December I HAVE to start a new quilt.  It's the law (in my head).  Something about having to do all the things you already have to do makes my fingers itch to start something impossible.  This year it's the turn of the Tobacco Leaf quilt.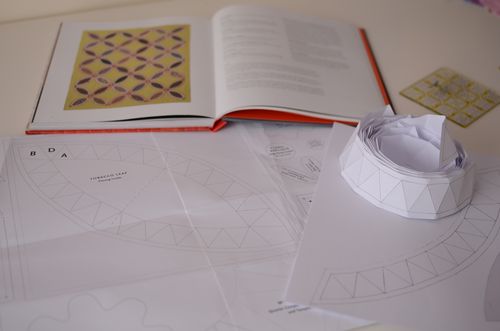 This one has been on my bucket list for too many months and once I got the idea into my head it just wouldn't leave me alone.  I am using the pattern from Denyse Schmidt's book - Modern Quilts Traditional Inspiration.  Her pattern is brilliantly written and very thorough.  I decided though that I should paper piece the arcs because I like a really crisp and precise look and I'm just not accurate enough to do it the regular way.  I made my paper piecing templates by tracing them from the Piecing Guide which is on the pull out template sheet.  Then I'm just making photocopies from that tracing.   Once I have the arcs pieced, I trim them, remove the paper then piece the rest as normal.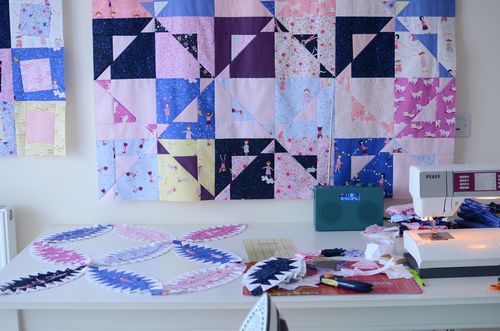 See how busy my space looks, it's a hive of activity.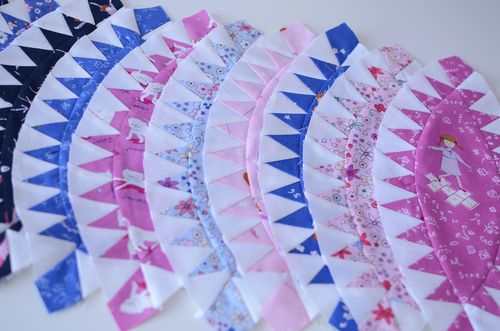 Obviously I'm making it all in Hello Petal.
Doing the paper piecing is time consuming but worth it.  The rest really is a breeze.  So far I've made 12 leaves, so I am a quarter of the way there.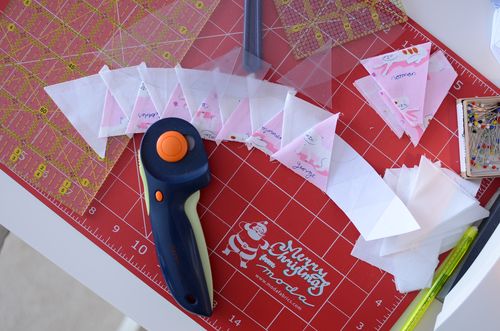 So that's it so far this week.  Basically I've made a pile of fabric leaves.  As you do.  In December.