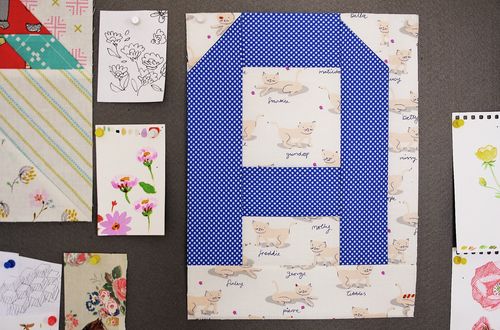 Hello and welcome to my day on the Moda - Spell it with fabric blog hop.  My name is Aneela Hoey and to date I have designed 7 collections for Moda.  My newest collection is called Hello Petal and it is now available in stores.  I've been busy sewing away with it as you will see below.  For this hop, Moda have put together an entire alphabet of quilt blocks for you to use as you wish.  As you visit each of the blogs on the hop you will be able to download pdf's for making each letter.  As you might have guessed from the photo above my letter is A.  You can find the pdf for making the A block here.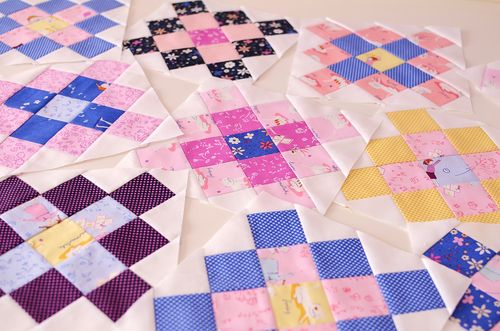 Here are a few of the things I have been making with Hello Petal - Granny square blocks.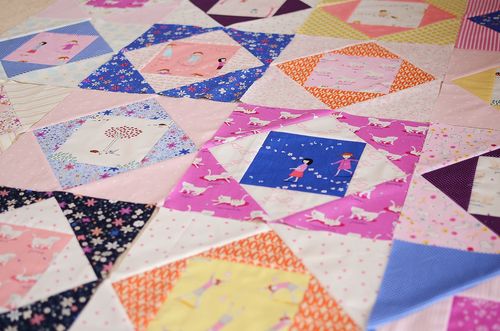 Economy blocks (these are actually a mix of Hello Petal and some of my older lines along with a few fabrics from my stash).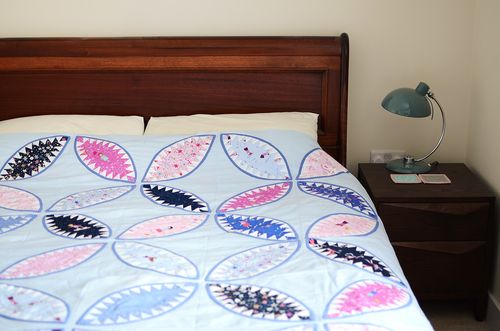 This one is my Tobacco leaf quilt top which I'm working on getting quilted.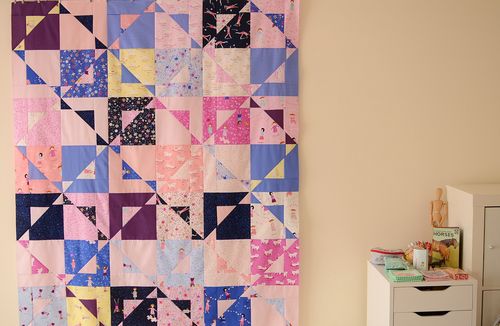 And finally my Magic stars quilt top.  This one is still on the wall waiting to be quilted, I really need to do that soon.  You can find the pattern here.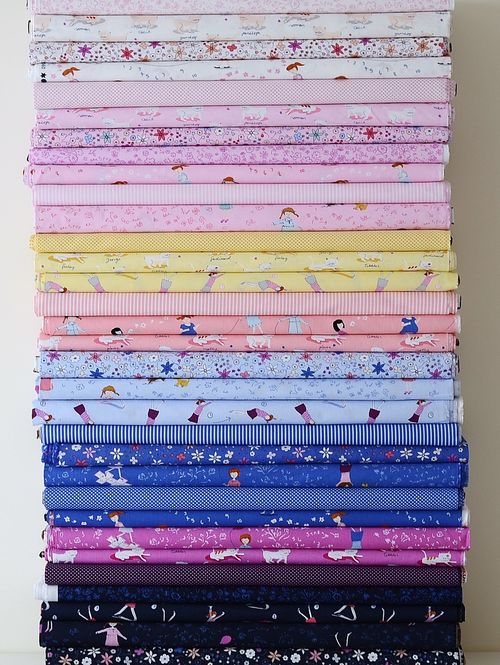 As part of the hop, we were each asked to answer a few questions -
My letter is  - A
My initials are - AH
Favourite quilt block I want to try - Arkansas Traveller
Favourite author - Agatha Christie
Favourite sewing notion - Aurifil thread
Favourite word - abracadabra (my daughter is teaching herself magic, so I'm hearing this alot)
Favourite quote or motto - A stitch in time saves nine