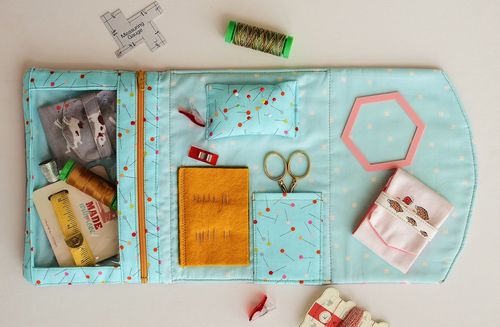 Today I'm going to show you what I've been working away on recently.  I say recently but in truth this project started over a year ago.  I wanted to sew up a handy pouch where everything could be kept together but was compact enough to carry around too.  After a few attempts I came up with the idea of the fold over sewing pouch -  a pouch + pincushion + needle book + scissor pocket all in one.  It's the perfect thing for sewing on the go, English paper piecing, embroidery or just a handy kit all together when ever those sewing impulses take hold.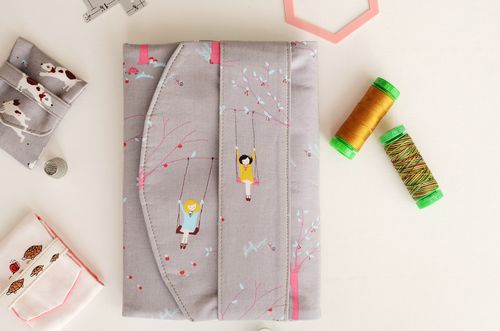 It also folds up neatly and quite stylishly too!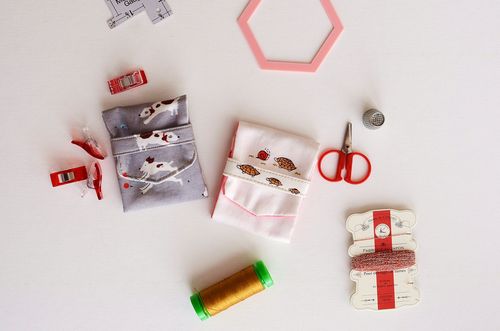 I also wanted to make a few super small pouches because I'm always looking for a place to keep small items together and came up with this this mini pouch and needle book combo.  You can see how mini these are next to the Aurifil thread, they are tiny! The styling is the same as the sewing pouch even though the construction is surprisingly different.  Both of these fit rather neatly into the sewing pouch too.  The mini pouch is perfectly sized to hold things like binding clips.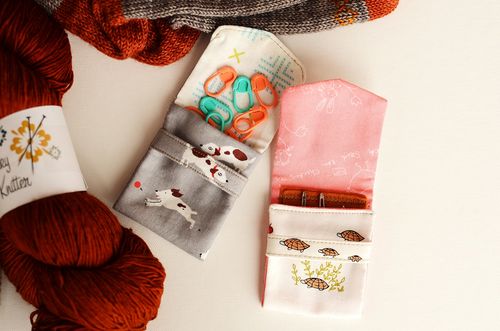 The mini duo also work really well for knitting projects - I use the pouch to keep my stitch markers together and the needle book for darning needles.
You can find a pattern for the sewing pouch here
and one for the mini pouch and needle book here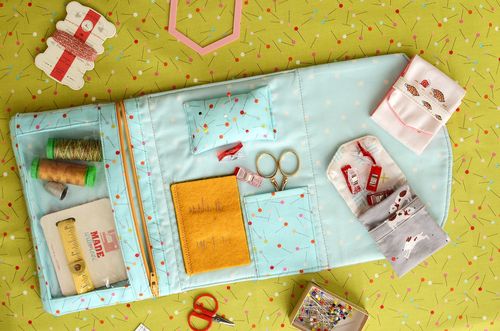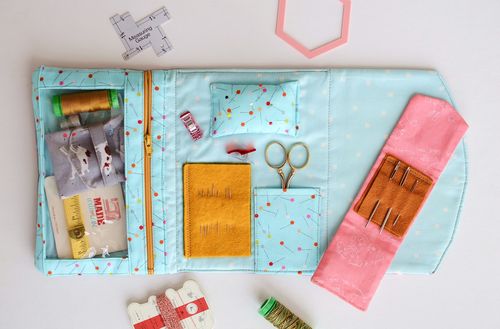 Even though I started working on these all those months ago, I only got around to finishing off the patterns over the last couple of weeks.  With the help of a couple of friends to pattern test and several billion hours spent working in illustrator and about the same in word (phew!).  They are finally ready.  
Now I just need to go and make a few more.
Oh and by the way, it feels so good to be back blogging :)