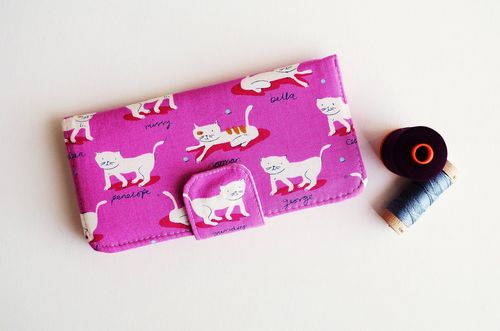 Today's post brings together several items I've made over the past few months but haven't shown here on the blog yet.  First up is this purse I made back in the spring.  I'd wanted to make one of these for a couple of years, ever since I saw this one that Ali made.  I used this tutorial.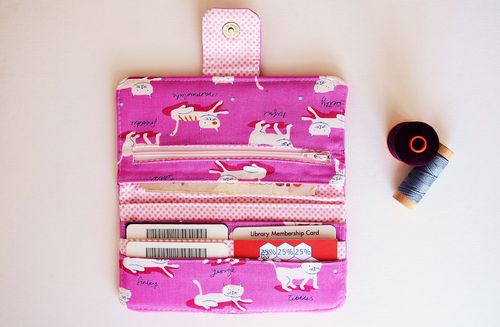 This purse like all of the items in today's post has been in constant, heavy use for the past several months.  It still somehow looks like I only made it yesterday.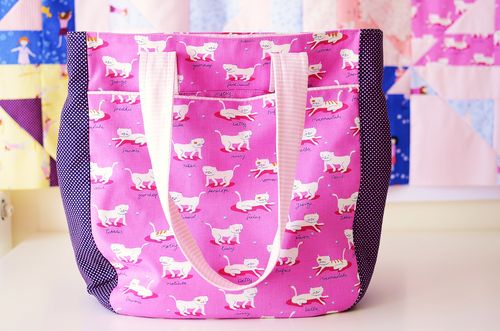 After making the purse, I had an idea to make a matching - ish Super Tote.  I cut out all the pieces one evening but it was too late to sew.  The next day I had a hospital appointment, the one where I found out about my recent diagnosis.  When I got home, I was trying to process all of the information I had just found out.  Somehow I ended up in my sewing room calmy and methodically sewing together this bag.  It helped so much to have something to do with my hands.  Sometimes I'm so glad I learned to sew and this was one of those important times when it really mattered.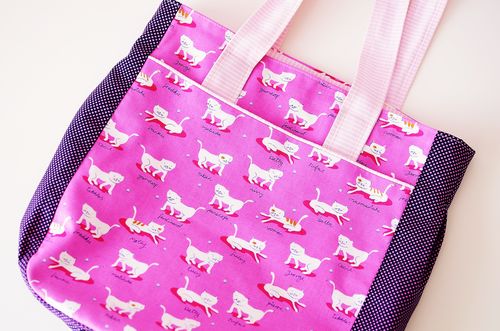 Again, it has been used non stop since then.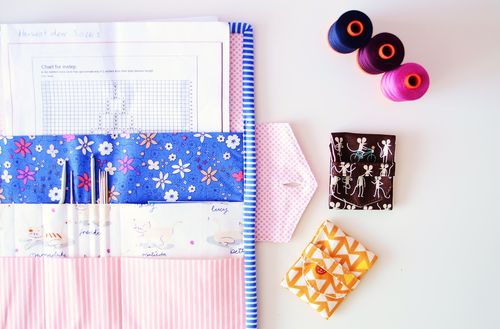 The only sewing I have done since the day I made the tote was to make this new mini pouch and needle book set.  I use my original set to hold sewing items but I needed another to hold some knitting items - stitch markers and darning needles.  I used fabrics from Catnap by Lizzy house.  They fit perfectly into the pockets of my knitting project book pouch.