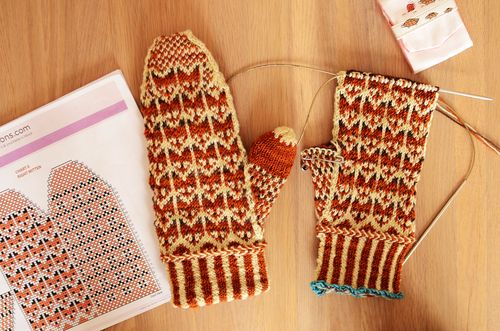 Knitting has become a bit of a habit for me over the past few months.  My needles were clicking all summer long and now as we enter winter I'm glad they were.  For the past few weeks I've been revelling in wearing all my hand knit socks, cowls, hats and mittens.  Colour work has become a particular area of interest since they are useful in eating up stray balls of yarn left over from other projects.  It's also fun watching as the design 'develops' as you knit.  Colour work is much easier than it looks, essentially I am working in plain old and easy stockinette but changing yarn colours for different stitches along each row.  
I finished my Fox In The Snow mittens above practically the day before the weather turned from spring to autumn and they are making facing the cold weather a touch more bearable.
My Emlyn socks starting me on the road to colour work.  The pattern is written cuff down but it's very easy to work toe up.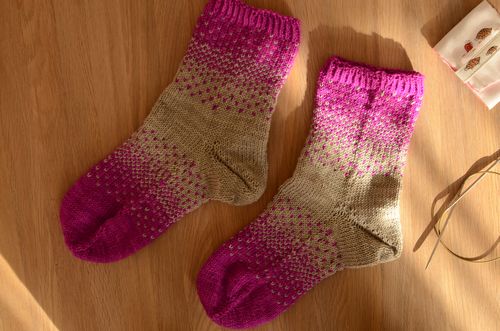 My There And Back Again socks are my current favourites.  Again knit toe up and with a  Fish Lips Kiss Heel.  
You can find pattern and yarn details for all these projects and quite a few more over on my Ravelry projects page.