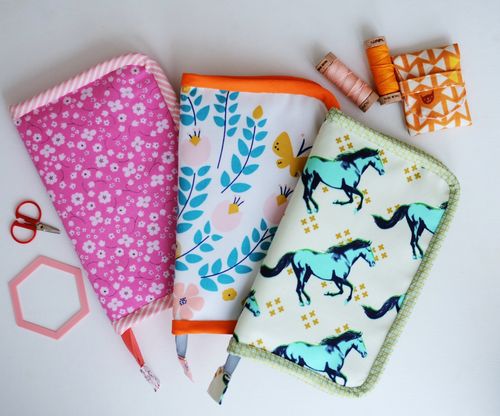 Life has been busy with lots of non sewing, non quilty, non creative life stuff.  So I had to find an excuse to get myself into the sewing room and work on something.  I miss sewing!
So say hello to the Double Pocket Pouch  I've had this idea floating around in my head for a while - a folio style pouch that opens up to reveal zippered pockets and everything can be kept all neat and in its place. It took some time to get it to look the way I wanted, lots of trial and error involved in dreaming up new ideas!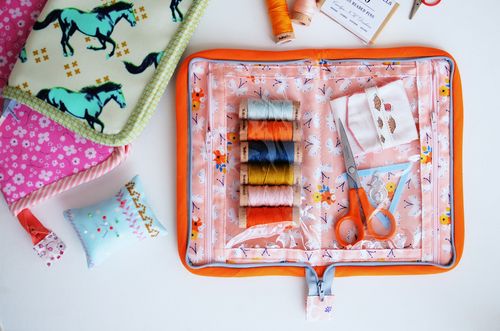 What I really love about it is that the inside pockets are both see through, so handy to see everything at a glance!  It's the perfect pouch for storing all manner of threads and notions (hello lovely Aurifil thread collections!)  as well as paper piecing or embroidery projects.  One of my pattern testers Sarah, has been using hers to carry her Iphone in - she assures me it's the perfect size.  Also great for travelling and holding jewelry or kids toys.
For once, I decided to dig into my fabric stash to make these up.  Even though I design my own fabric, it doesn't stop me buying and hoarding any covet-able fabric that crosses my path.  I used fabrics from my own Posy collection for Moda as well as some Mustang by Melody Miller for Cotton and Steel and Lotus Pond by Rae Hoekstra for Cloud 9 fabrics.
And now I definitely need to find time to make some more.
The double pocket pouch pattern can be found here 
And incidentally PayHip have recently added a shopping cart feature to their site, hooray! :)