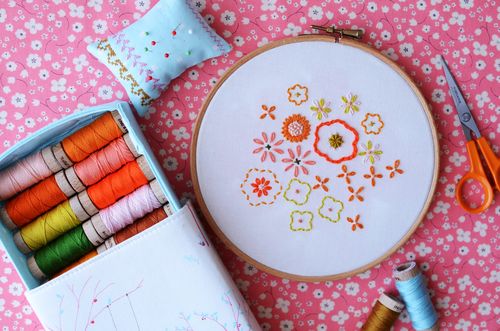 I've been bitten badly with the embroidery bug the past few weeks.  I'm sure it has everything to do with getting excited about even the tiniest amounts of sunshine each day.  That and also that I seem to be on a mission to make my world a little prettier.  So that is how I came to stitch up this little number -  I'm calling it my Springtime embroidery.
I can't even begin to describe how happy stitching up this little embroidery has made me.  It really has put the proverbial spring in my step (or maybe that should be stitch?).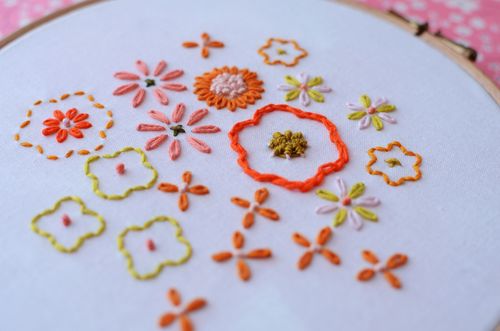 Anyhow, since I've been getting an increasing amount of emails asking for new embroidery patterns, I thought that I should start by writing one up for this.  I put a lot of time into including colour and stitching charts as well as instructions for how I stitched up each of the flowers and also the instructions for each of the stitches I used (phew!).  Did I mention that everything is illustrated in colour too??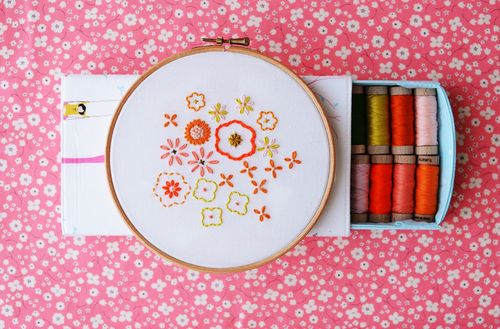 The pattern can be found here.
Happy stitching!