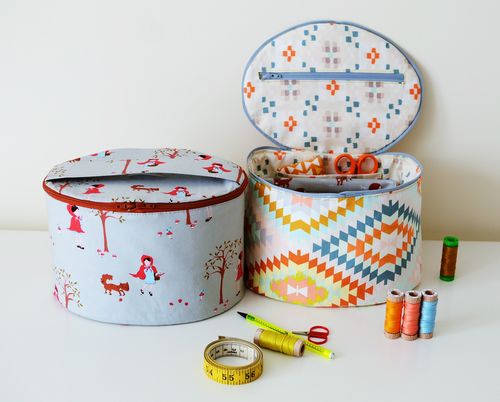 I've been working on this little project for a while now - something like a year, give or take a month.  Say hello to the Project Caddy.  This is my attempt at a more substantial pouch, something that will store more than just a few basic notions.  It's perfect for either keeping all your tools/Aurifil threads and such in one place or to keep everything you need for a project in progress all together in one place.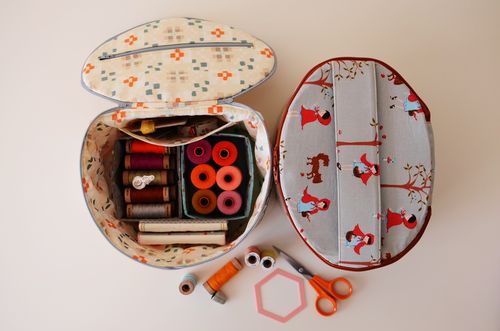 Quite a lot will fit inside and to make things even more useful, there's two interior pockets.  It's perfect for WIP's like applique projects, knitting or those La Passacaglia's everyone seems to be making.  It's sized to perfectly fit a couple of the small trays from my nesting boxes pattern at the base to keep everything organized and there's plenty of space for your WIP to sit on top.  
One of my pattern testers Emily made hers to use as a vanity case and used a vinyl lining which is pretty genius! you can see hers here.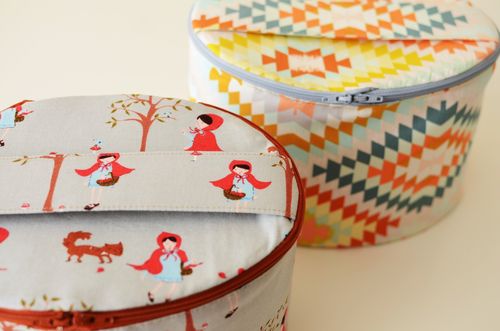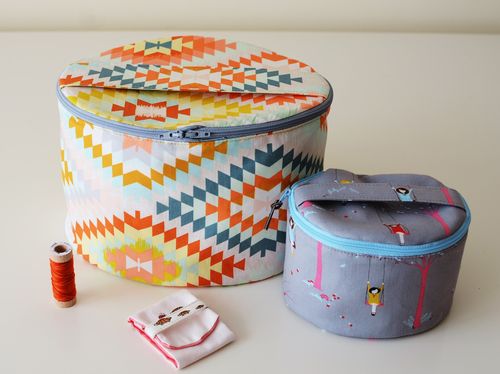 Just to give you an idea of the size, here is the project caddy next to one of my hold it all pouches and a fold over mini needlebook.  At 10" x 8" x 6" t's pretty spacious in comparison.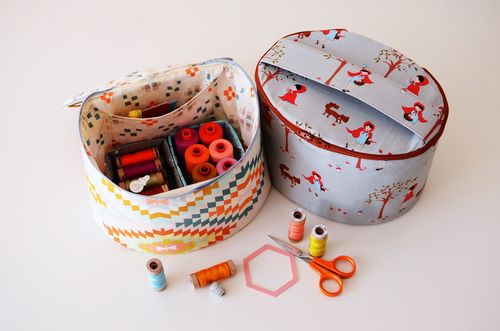 As with all my patterns, I've spent a lot of time working out the least complicated way of putting it together without too much machine wrestling involved.  I hope you like it!
You can find the pattern here.