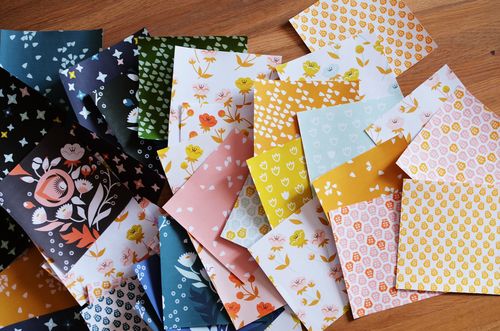 This is the third in a series of posts about the beginnings of my Vignette fabric collection.  The first two posts can be found here and here.
Today's post is a small glimpse into the process of selecting the final line up of prints for a collection and editing these to work well together. By this stage I have at least ten different prints, which I've put into repeat and I think would work collectively to suggest a theme.  I've also come up with a name - Vignette which illustrates that theme.  At it's most basic, this is a floral collection but it is also a snapshot of this subject as seen through my eyes and for this reason, the minute I think of the name, it suits what I want to say about this collection in a single word and it's a keeper.
One of the most helpful ways I've found of pulling together a collection is to start by printing out the designs and looking at them together.  At this stage I'm still working on everything on my own and I've been looking at the same images for many weeks.  So printing helps to by able to 'see' them again.  Which sounds kind of silly but for some reason it works.  By looking at everything collectively, it also helps me to see what's missing and what needs editing.  For a collection to work, I'm looking for a variety of contrasts - in colour, tone, texture, scale etc.  As well as contrasts there have to be similarites for the designs to suggest a common feeling.  So there is a bit of contradiction at play here too.   Prints also have to work for different purposes - most obviously quilts but also bindings, linings, pouches, dresses....  Within a collection there have to be prints that can be utilised for different ends but everything has to work as a whole too.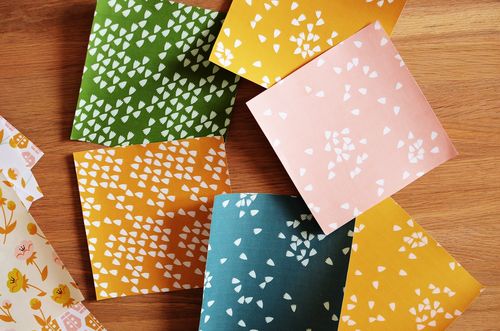 Once a little editing had taken place, this is the point at which I submitted the designs to Cloud 9 and began working with their creative director Michelle to finalise the prints.  One thing you may not know about me is that I am rubbish at making decisions.  So working with someone else at this point is really helpful to me for clarifying where I want to take things.  For the most part, the designs stayed as they were and we just worked on colour and scale.  There were only two designs that we decided to play around with and see how we could progress them.  The first was the Petal print and above you can see the original and reworked prints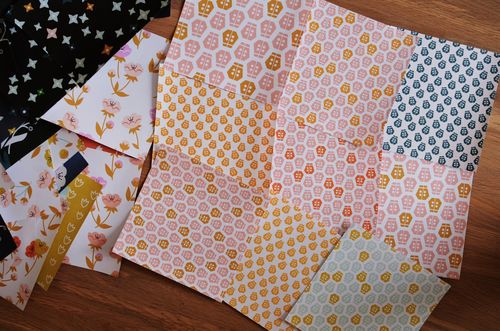 We also looked at where we could take the ladybug print and this one really progressed from being a one colour print that was kind of a moving stripe to the two colour final honeycomb kind of layout.  There were many variations that took me from A to B here but as soon as I tried it in the latter repeat it just worked.
One of my favourite prints in this group is the buttercups - I just don't think there are enough buttercups on fabric.  I could have done this one in so many different variations, picking just two was hard.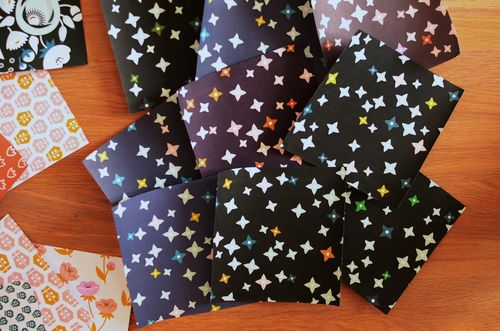 Another favourite is the Floret print.  I really wanted to have a basic or blender print that came on a dark background - I am all for more high volume on fabric.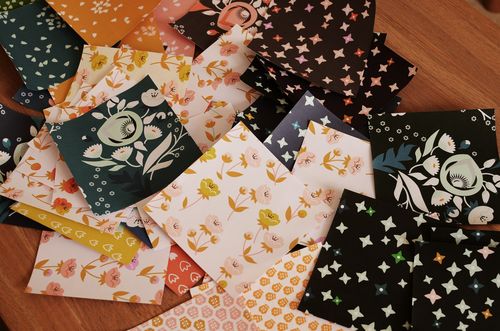 I think I'm going to stop here for now.  I hope I can get back with a little more for you soon.