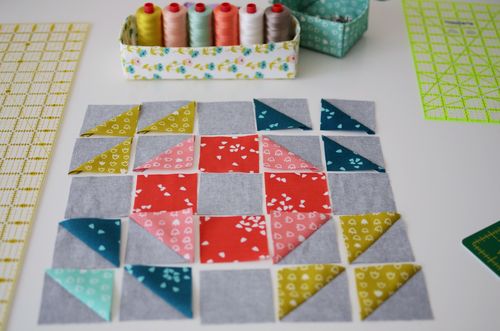 I've been slowly making up a few test blocks to decipher what kind of pattern I want to use for a Vignette quilt.  I am a very undecided type of person and I've only fallen in love with each of the patterns I've tried so far.  So basically no progress has been made as far as decision making is concerned.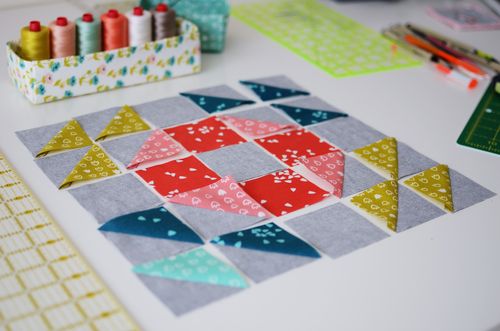 I'm really head over heels for this traditional English Wedding ring block.  I used some of the blender prints from Vignette along with some Essex linen in Silver.  The effect is dreamy.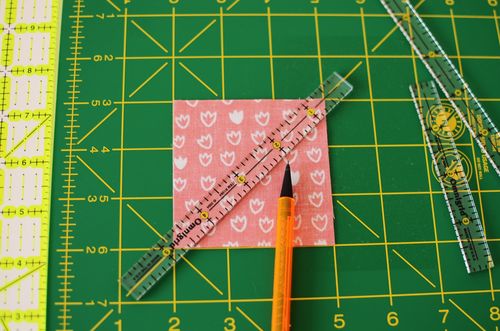 I was feeling a little uneasy about the thought of all those half square triangles until I discovered this neat little trick using these Omnigrid marking rulers.  You simply lay the ruler diagonally across the wrong side of the fabric and mark along both long edges.  A whole stack of squares is marked in minutes.  Then just sew on the drawn lines!  It's opening my eyes to a whole world of patterns I wouldn't even consider otherwise.
I found the set of three rulers together, it's sold as a marking set.  It's made by Omnigrid so I guess you could find these easily at stockists of their other rulers.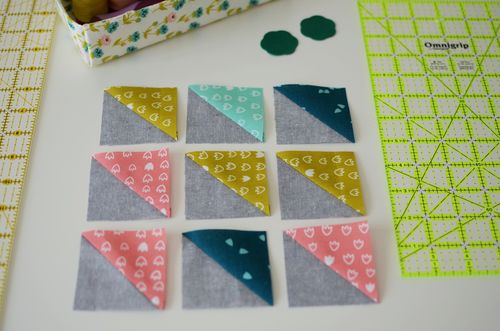 I've been making a few stacks of  these up whilst I'm in the mood.  I can always decide on the final layout later.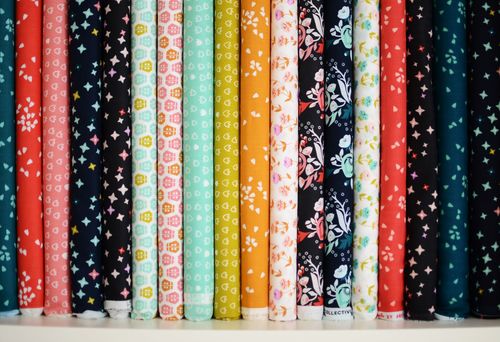 You can find Vignette fabric in these fine stores.