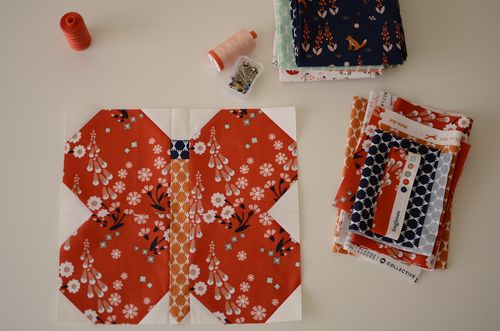 Remember the mini flutter quilt I showed you a few week's back?  Well, I've also written up a pattern for a full size quilt version too.  Because, I love to make ALL the quilts!  I've already made my first block and I'm itching to make more.  I'm planning on doing this over the summer so if you've picked up a bundle of Foxglove and are wondering what to do with it, why not join me for an informal kind of quilt a long?  
The best news about the Flutter pattern is, it's available as a free download and you can find it right here - Flutter quilt by aneela hoey
And of course, if you want to make the baby size, you can find that one here - Mini Flutter quilt by aneela hoey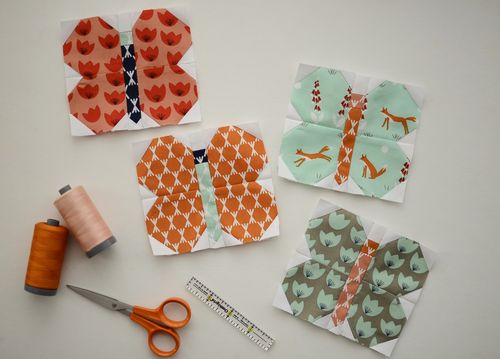 Here's a look at the size difference of the blocks for comparison.  Kind of cute in both sizes don't you think.
p.s. I noticed the other day that Hawthorne Threads are selling a quilt kit for the Flutter quilt
You can find stockists for Foxglove fabric here.
For today's Foxglove showcase maker, we are taking a look at what Sarah of Sarah Quilts has been up to.  Sarah has been busy stitching up a Lawn Diamonds quilt and it is jaw dropping.  The picture above was taken at the start of the project.  Click on the link to go see the finished quilt.