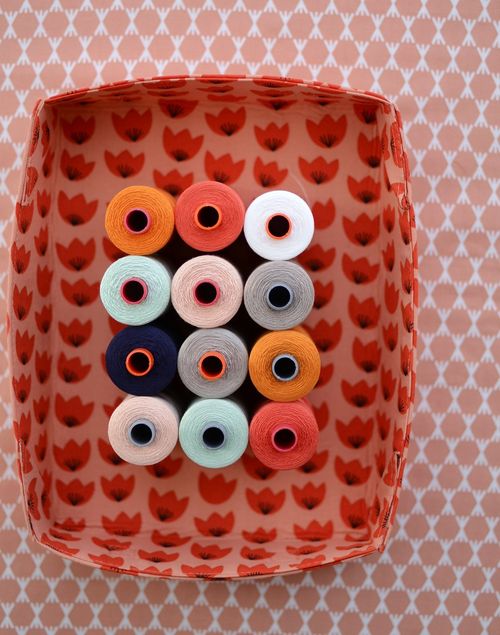 My Nesting Boxes pattern is one of my favourite things to make.  Not only is it super simple to put together, I can never seem to find enough uses for the ones I have.  The more I sew, the more storage problems I solve.  Win Win is a good outcome in anyone's book.
Amongst other things, I find them perfect for housing my ever increasing thread collection habit.  The set of spools above are the ones from my Foxglove thread set that I curated for Aurifil - don't they look pretty?  This thread set should be finding its way to quilt shops very soon, ask for it at your favourite quilt store.
My newest set was sewn up out of Foxglove prints, I used two of the coordinates and the small scale cowslips floral.  They make for a very pretty little set to have on my work desk.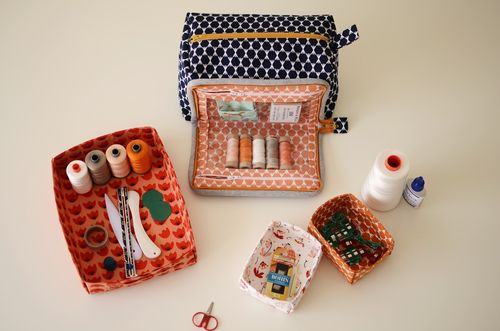 Here, they are partnered with the All In One Box Pouch made from Foxglove I showed you last week.
For more detail photos from the pouch patterns, see my previous posts here and here.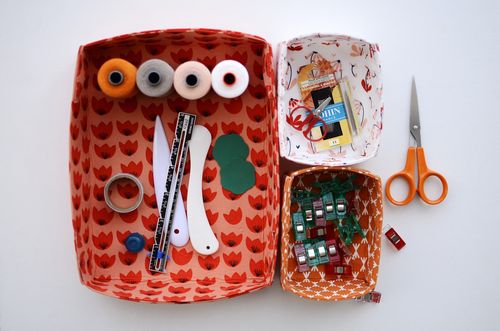 They are perfect for organizing all those essential sewing notions.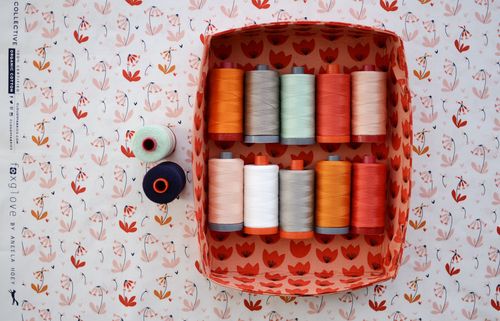 You can find stockists for the Foxglove fabric line here.
Today's Foxglove showcase maker is Nicole of Lillyella.  Nicole does some pretty awe inspiring stuff, the project she created from Foxglove is both imaginative and useful and perfectly executed.  You need to go and see all her pretty pictures and details, you'll be swooning like I did :)