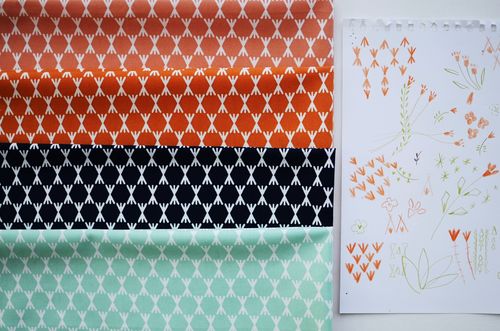 For today's look at the inspiration behind my Foxglove fabrics, here was the starting point for my Stem Dot print.  The doodles on this torn out sheet from my sketchbook were done a couple of years ago, I think I was casually doodling away listening to the radio when that design at in the top left corner popped up out of nowhere,  I loved it instantly.  The page had been pinned up on the pinboard above my design desk for at least a year with the intention of turning that mindlessly done doodle into a fabric.  Sometimes I labour over designs for weeks and they go nowhere and other times they land in my head, just like that.
I always like to add a few one colour prints to my collections.  I find these kinds of simple repeats work well for mixing with other prints as well as on their own.  For this group, I submitted three colourways for the stem dot print - pink, gold and aqua.  Michelle loved the print so much she added in the fourth option of a navy.  I love how this design turned out on fabric!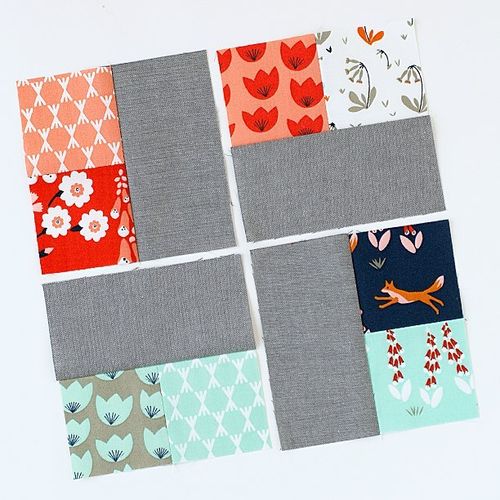 Today's maker for the Foxglove showcase is Stacy of Stacy Olsen Design.  Stacy is an inspiring quilter and pattern writer who just makes me want to drop everything and quilt.  She came up with a really lovely idea for a quilt made out of Foxglove.  Go take a look at what she made.