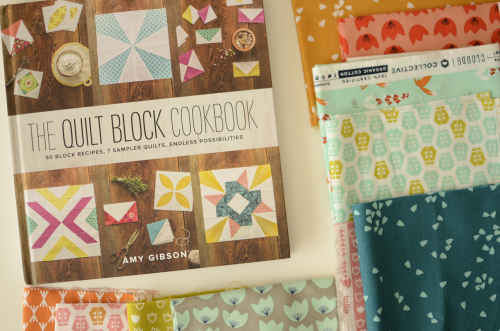 The scrap fabric situation around here is multiplying dangerously.  Everywhere I look there is fabric staring me right in the eye and saying 'use me'.  I'm continually putting piles together with big idea's and then the thought of doing the quilt math kills off the inclination to sew for fun.  So what I need is a solution, I need someone else to do all the math for me...
A few months back I saw a little video posted over on Instagram by the publisher - @luckyspool - showing someone flipping through the pages of a forthcoming title and I just knew this was going to be a book worth investigating.  The book in question was The Quilt Block Cookbook by Amy Gibson (of the blog Stitchery Dickory Dock).  I already knew that Amy has a solid reputation as a brilliant pattern writer and I knew from the video that this looked like a book I needed.  I waited in anticipation and finally got my copy.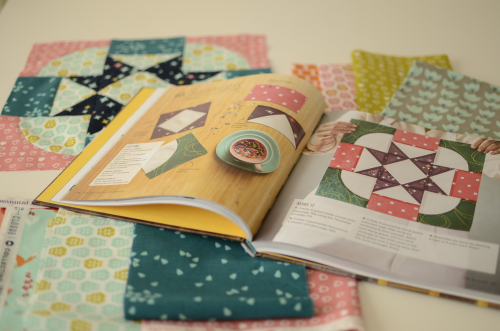 And my hunch was right.  This is a fabulous book.  Firstly there are directions for 50 quilt blocks which all finish at 12" but because of the way the book is put together, these can be customized easily to finish at several different sized blocks instead (and templates are provided for the different sizes too).  So far so good.
The next part of the book focuses on layouts for putting together your blocks.  There are instructions for 7 different and playful variations to the traditional sampler layout.  I'm not really a big fan of sampler quilts but this part of the book has me thinking that this is probably down to me not being imaginative enough when it comes to idea's for layouts. 
There are also good guidelines and examples provided for putting together quilt layouts made up of block pairings.  i.e. picking a couple of blocks you like and working out how to create the pattern layout.
And the best bit - all of the quilt math has been done for you!
I have to add in that the styling and photography throughout is exemplary.  I'm very much a visual person and even with all of the brilliant writing and instructions, this is a huge factor in me getting along with any book.  Just flipping through the pages is fun and makes me want to make time to sew!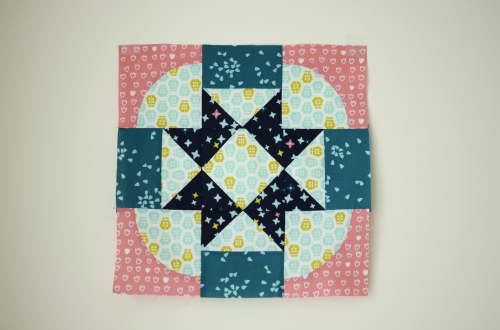 So here we have block number one - Happy Days (page 40).  The title is absolutely spot on.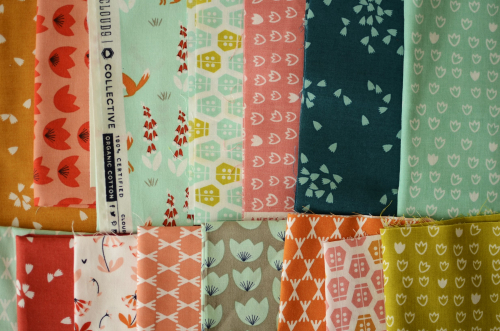 I'm planning on making the Spools Rush In layout and here is my first fabric pull for the remaining blocks - a mixture of prints from my Vignette and Foxglove fabric lines.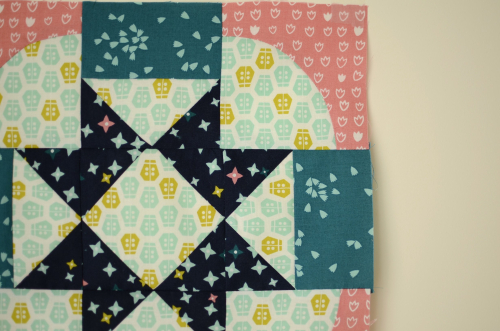 And there we have it.  Please don't just take my word for it - you can check out the book yourself using the look inside feature here or maybe take a trip to your local quilt shop and take a look in person.