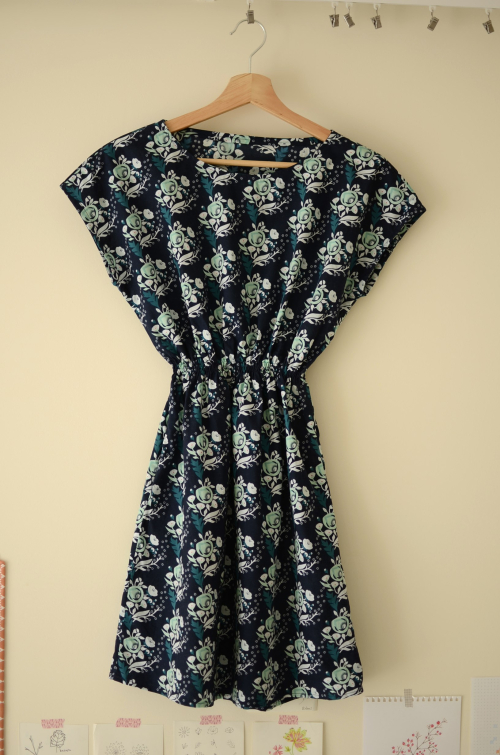 We had rocking temperatures here in the UK over the summer.  I quickly decided I didn't have enough 'hot day' options amongst my sweater laden wardrobe and spent a few days fixing that glitch. The Staple Dress was the first pattern I reached for.  I bought this pattern right after it first came out and it has quickly become my go to dress pattern, easy to make and easy to wear.  It also helps that I already have the pattern cut out and have my favourite length and waist height sussed which means fast, no stress sewing. 
I used this pretty 'Poppy' print from my Vignette fabric line for Cloud 9.  Even though there are double gauze options in the collection, this print is only available as a quilting cotton.  It wasn't until I had actually cut out and started sewing the dress that I really noticed how light weight of a cotton it is, it's actually pretty well perfect for dressmaking.  I've been wearing this dress a lot over the summer but I love that the print is going to look great paired with leggings and a cardi right through winter too!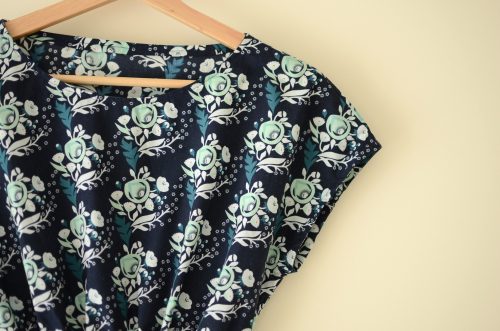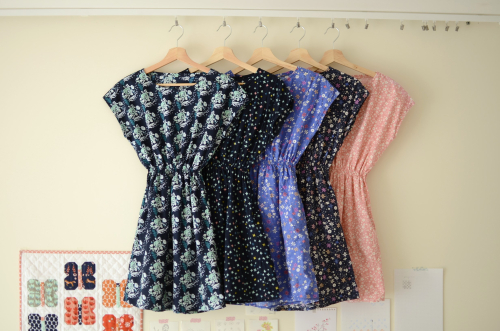 So this is my fifth version of the staple dress pattern and I thought it might be fun to see them all together.  It's interesting that four of them are blue/navy, I guess I have a go to dress colour too!
You can see my previous posts for two of the above dresses here and here.