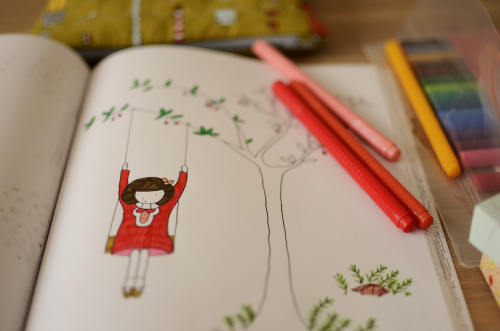 I have something fun to show you today.  Last year I was approached by C&T publishing and asked if I would be interested in having some of my drawings featured in a new coloring book they were putting together.  I didn't really have to think about the answer.
Roll on a year later and the book - Tiny Friends Coloring Book is finally available.  There is the work of three artists featured in the title - Marisa Anne Cummings (who also designs fabric for Andover under the name of Creative Thursday), Erin McMorris (who designs fabric for Free Spirit) and myself.  Each artist has their own section of the book and my drawings take up the middle pages (around 15 pages worth).  Pages are printed on one side only with a perforated edge if you wish to tear out and display your finished drawing.
The pages are perfect for both children and adults, there are lots of fun images included.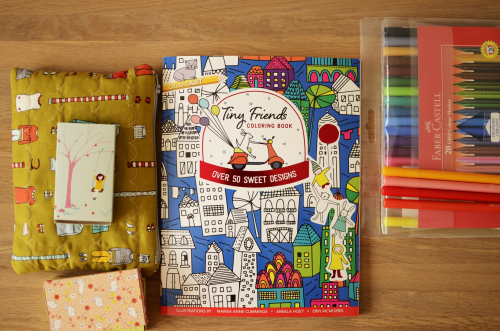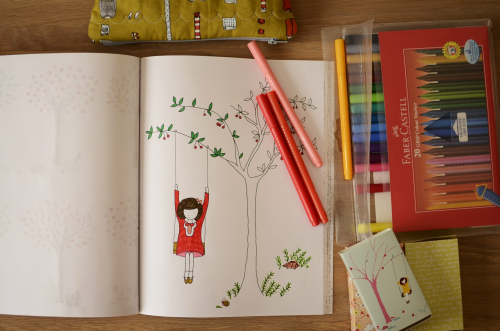 There are many of my favorite elements from past fabric lines including the Girl on the Tree Swing..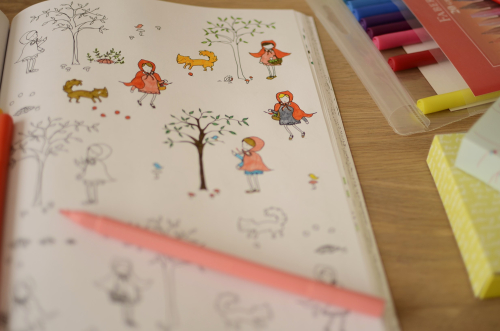 Little Red from A Walk In The Woods..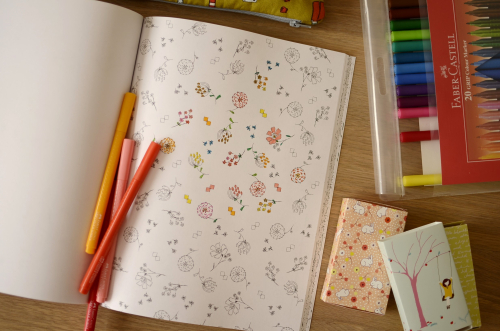 and my Bouquet design from Posy.  There are also images included from my embroidery book Little Stitches.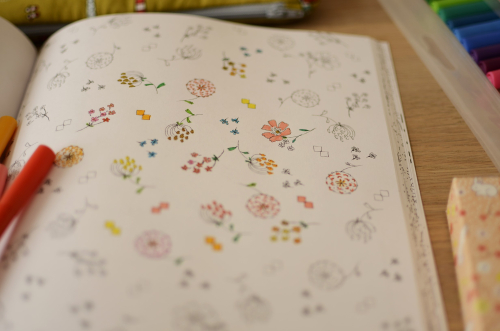 I obviously had to spend a little time testing the new book for, you know, research.  I might have been there a while..
You can find the book here.
p.s. the boxes shown in the photos were made from this book.