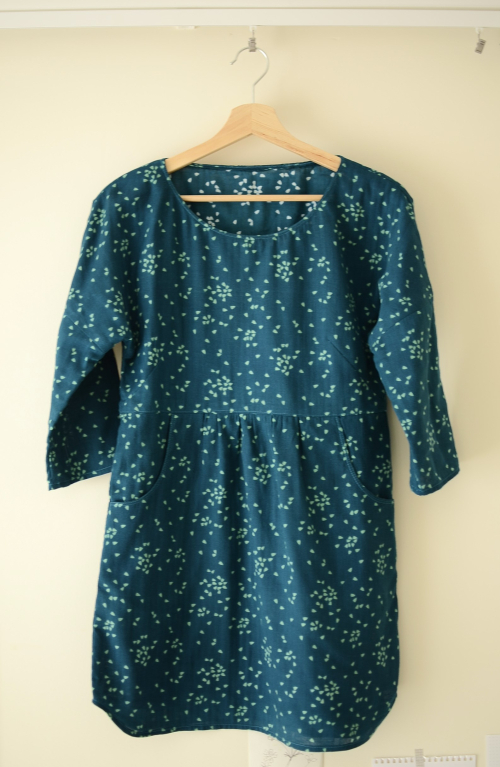 If the Staple Dress is my favourite dress pattern then the Fen dress comes a very close second.  This easy to wear style is equally flattering and works great with sandals in summer or layered in the winter months.  I know this because I've been wearing my first version of this dress (see below) for almost a whole year now.  Although the pattern has a variety of style options (round or v neck/short or long sleeve/top or dress/shirt-tail or drop hem), I went for the exact same mix of these as I used last time.  Why mess with something that works?  Again, having the pattern all cut out was a bonus.
I also used the exact same substrate as last time - double gauze from my Vignette line for Cloud 9 but this time the teal Petal print.
A few pattern making notes - One of the tips I got from watching The Great British Sewing Bee this year was seeing how Charlotte speeded up the cutting process by holding her pattern pieces in place with weights and then cutting around them with a rotary cutter - Genius!  I applied this tip to most of my cutting for all of the makes I've been showing lately and it is a 'duh' lightbulb moment.  Obviously being a quilter and having a rotary cutter on hand helps and safety has to be observed at all times - always cut away from your body and keep fingers out of the way.  For curved areas of the pattern where it would be tricky to use the rotary, I use my regular chalk marker and cut with scissors.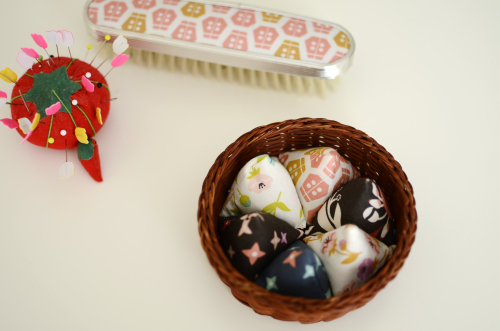 These are the pattern weights I use, they're handmade and were gifted to me by the Cloud 9 team last fall market.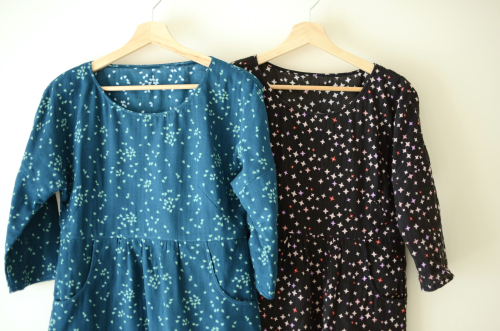 Here are both my Fen dresses (so far) together.  I think I might need a few more.
You can find my previous post for the first Fen dress here.