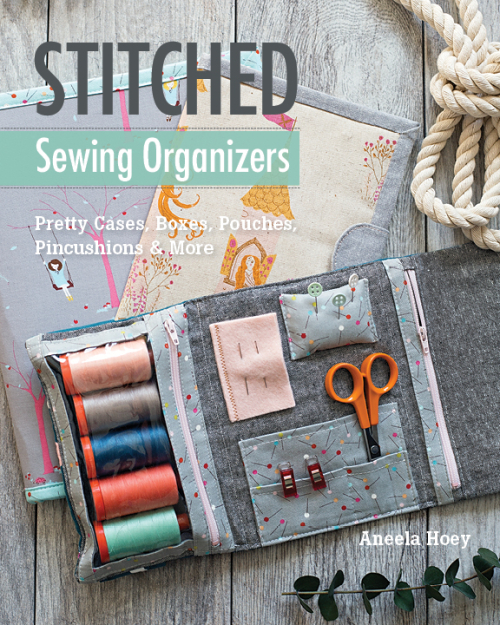 I've been working away on a little big something for the past year and a half.  
I'm so happy to finally come up for air and show you a small taste to things to come - My new book (finally!) Stitched Sewing Organizers will be released in June 2017.  I know that seems like a little way off right now but when you've been working on a long project like this, it does seem like we are on the home stretch at last.  I can't believe that it has already been 5 years since my last book...
 Again, this title is being published by Stash Books (an imprint of C&T).  I hope to show you more soon!