Hello!
I've been busy working away over here.  There is new fabric, the new book and new patterns on the horizon.  
I've also been busy putting together a new sewing class which I'm very excited to be able to offer bookings for from today. The class will take place on Saturday 22nd of July this year at Didcot in Oxfordshire - 10am to 4pm (to be confirmed).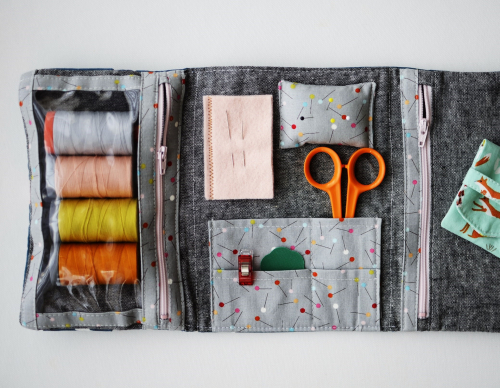 Class Details
The project I will be teaching is the Fold-Up Sewing Folio which is taken from my new book Stitched Sewing Organizers (to be released this summer).  This is a super handy pouch to have around - great for using when binding, for applique projects, embroidery, English paper piecing and more.  It can also be seen on the cover of the book (see sidebar).  
At the start of the day, you will receive a complimentary copy of my new book (this will be before general release in the UK).
I will be covering lots of tips that are handy to know when making organizer type projects, including - sewing machine settings, sewing with vinyl, differences between interfacings and more.
You'll also get the opportunity to see many of the other projects from the book first hand.
You will need to bring your own tools, materials and lunch.  I will be providing tea and refreshments.
The cost of the class will be £65.00 and bookings can be made here.  Limited places are available, once paid your place will be reserved and you will receive further details in due course.
I hope you'll join me?  I look forward to meeting you!