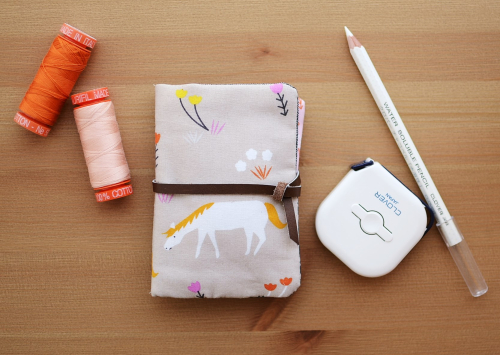 I sewed up a new version of one of my book projects over the weekend - the Needlebook Plus.  I really wanted to do some quick and easy sewing and this little number fitted the bill perfectly.  I've recently started to understand that it really is worth investing in different needle types for different aspects of sewing.  There are needles for quilting, applique, embroidery and so on.  I've noticed that once my needles are out of the original packaging, it can be hard to figure out which discipline they are for.  I'll be using this needlebook to keep my needles in order, applique needles on one page, quilting on the next and so on.  I also like to keep at least one needle in the original packaging (for future reference) and these can be stored in the pockets at the back of the needlebook along with a needle threader and a small pair of scissors -  I have a small pair somewhere but I've forgotten where I last left them...  Another reason to have made this book.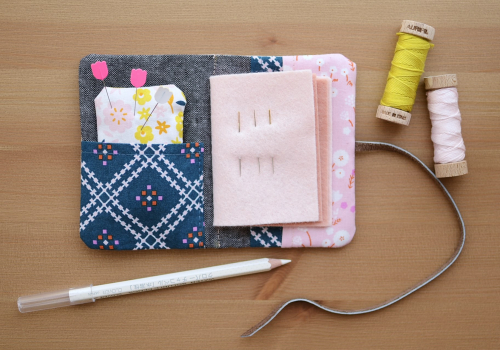 There is also a handy pincushion which can be stored in the even handier front inside pocket.  I'm currently using my needlebook for three different projects.  I'm almost finished on one and just starting the other two.  Having everything handily within reach for once means that no matter which project I pick up, I will have the right equipment on hand.
Which is always good when you just want to sew.
Pattern can be found in my new book.
Fabrics are from my new Stay Gold collection - stockist info here