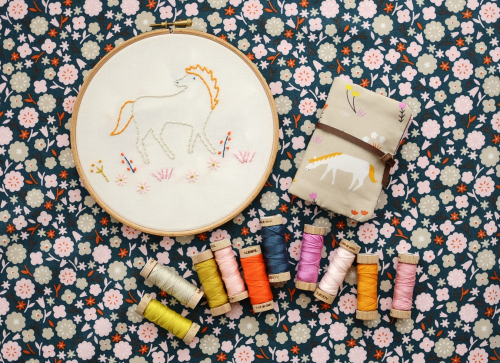 I've been working away on a couple of new embroidery pieces in the evenings.  It's been relaxing just stitching simple stitches without over thinking things, I always enjoy mindless stitching the best.  Daytime activity has been more than stressful lately and I'm finding more and more that I need to balance things out with activities that can be soothing to practice.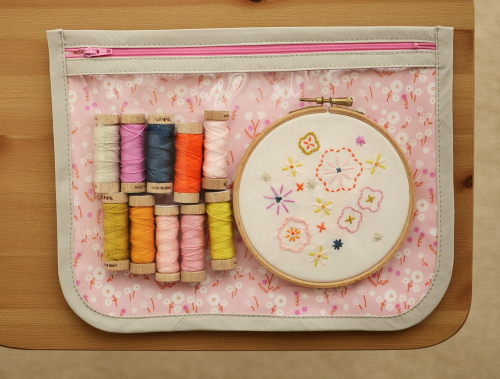 The Stay Gold embroidery floss collection I put together for Aurifil has just started to arrive in stores.
I also got around to stitching up a new pouch to house my floss colours in.  This is the See It All Pouch pattern from my new book, it keeps everything together plus you can see all the pretty stuff you have in there.  The pattern for the needlebook in the first photo can also be found in the book.
A pattern set for both the embroideries above can be found here.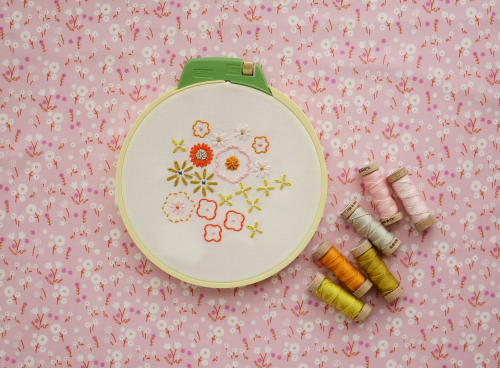 I also stitched up a new version of my Springtime pattern.  This one has a lot more going on in terms of stitches plus it's fun revisting something you've already stitched.  I'm probably going to make this one a few times and then use the finished pieces together in a throw or something.
That's the plan anyhow!