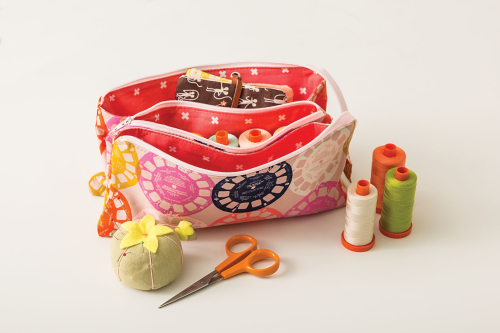 I wanted to share just one of the projects from my new book Stitched Sewing Organizers with you.  The Triple Pouch is one of the projects I was most excited to share in the book.  It's a super useful pouch that opens up to reveal 3 separate compartments as well as a couple of hidden pockets.  The construction of this one took a long time to work out.  Let's just say me and my seam ripper were on first name terms for a while.  There were many times that I woke up in the middle of the night and thought 'what if I tried to do it this way'.  Quite often I would wonder if I should crawl out of bed and test my idea's before I forgot them by morning...  Anyone else do that?  Once a sewing enthusiast, always a sewing enthusiast.
Finally after keeping this one under wraps for the past two years, I get to show it to you at last :)   
A couple of other points I should mention are that the book is fully illustrated with step by step instructions and it comes with a pullout pattern sheet - all of the template patterns are printed at full size so you can get straight on with the sewing part.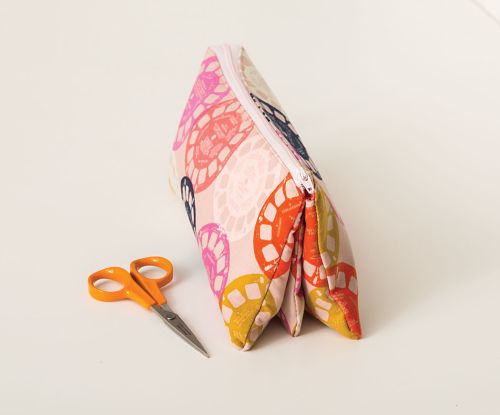 I hope you enjoy all the projects in the book.  I would love to see what you make, if sharing on Instagram please use the hashtags #stitchedsewingorganizers and #aneelahoey so I can see them easily.  You can also tag me on Facebook.
If you have already purchased your copy of the book, I would love it if you would leave a little review on Amazon.
Stitched Sewing Organizers is available now -
and many other quilt shops, book shops and online stores.